SIMULTANEOUS INTERPRETERS, CONFERENCE INTERPRETERS & VIDEO INTERPRETERS
Interpreters in Berlin and throughout Germany
Whether a symposium, business conference, delegation visit or staff training event – our managing directors Kristina Lange and Katharina Krause are available to you in person as experienced conference interpreters in Berlin and the surrounding region, as well as in central and northern Germany – and of course anywhere else in the world!
Do you currently need interpreters for a video conference or telephone conference? We can also interpret your virtual meeting thanks to the latest online conference technology.
Via our established network of over 100 interpreters, we can cover your event with a team of experienced interpreters in multiple languages at just about any conference venue in Berlin, Germany and across Europe. We exclusively choose professional, experienced and knowledgeable conference interpreters.
We will be pleased to assemble a team of specialised interpreters for you, and can advise on what kind of interpreting services are best suited to your event. If required, we can supply the necessary conference equipment and ensure perfect multilingual communication for a successful event that benefits everyone involved. If required, we can supply the necessary conference equipment and ensure perfect multilingual communication for a successful event that benefits everyone involved.
VIDEO INTERPRETING
Remote interpreting for virtual meetings
Due to travel and contact restrictions during the Covid-19 pandemic, many international meetings, conventions and conferences are conducted as video conferences using Zoom, Microsoft Teams, Skype or GoToMeeting. We are happy to provide you with reliable simultaneous interpreting services also for your online events.
We use dedicated hubs for remote simultaneous interpreting (RSI). Even from a distance, RSI hubs enable professional real-time interpreting from a permanently installed interpreter's booth. This way, several hundreds of participants are smoothly connected in virtual meetings – with the possibility of speaking up to 10 languages at the same time. Together with our experienced conference technology partners, we will take care of the streaming and technical implementation for you, live support during the event included!
WHAT YOU CAN EXPECT FROM US
Looking for experienced interpreters?
OUR INTERPRETERS
We are your partners for successful international communication. As experienced conference interpreters, we are always at your side in person and with the support of more than 100 colleagues whenever you need an interpreter. For German, English, Spanish, Italian and many other languages – in Berlin and throughout Germany.
INTERPRETERS & CONFERENCE EQUIPMENT
The complete package for your international event
No matter where and when you are planning a multilingual event, or how many guests are attending – with our complete interpreting package you can count on perfect international communication. Depending on the nature and duration of the event, the required languages and the subject matter, we will put together a tailored team of interpreters especially for you. For perfect audio quality, we can supply the necessary conference equipment on request.
Since 2003, we have gained proven expertise in energy-related fields such as solar and wind power, as well as science and business subjects. Over the years, our client portfolio has grown strongly and widened: we now have longstanding successful partnerships with international TV broadcasters, for example. This experience means we can provide outstanding linguistic, technical and vocal support for your event!
INTERPRETING: THE PROCESS
Our interpreting service – efficient and transparent
We put a big emphasis on efficiency at TL TRANSLATIONES. So we use a variety of intelligent software solutions to optimise our interpreting workflow for you. Whether it's project management, assignment preparation or using terminology management software, we use state-of-the-art technology not only to ensure the quality of interpreting during the assignment itself, but also to make the processes lean and efficient before and after the interpreting assignment.
We want to make the process of hiring interpreters as easy for you as possible. So we will support you from your enquiry through needs assessment, planning and organisation, to carrying out your interpreting assignment. We choose suitable interpreters, coordinate the schedule and will be there ready on the day of your event with our team of interpreters
The ISO 17100 standard requires precise documentation of every single work step in the service provision process. So we transparently document the individual process steps from preparing a quotation stating the price and scope of service, to carrying out the interpreting assignment at your event. Plunet Business Manager is a web-based tool designed especially for interpreting agencies that helps us manage your interpreting assignment. It keeps our processes transparent and efficient, and you can also track the status of your assignment directly with your personal login details.
SDL MultiTerm is a terminology management tool that we use to ensure consistent application of the appropriate terminology for your working environment and your organisation. This tool offers all the features necessary for comprehensive and precise management of your terminology. Terminological entries are stored in a customer-specific database. The number of possible languages is practically unlimited. And we can utilise this content on future occasions when we interpret for you. That way, we can deliver a consistent interpreting service even with changing teams.
"The interpreters at TL TRANSLATIONES are a pleasure to work with and always help us at our trade events. They are experts at communicating our specialised content to German-speaking audiences."
Martin Schröck, ICE - Italienische Agentur für Außenhandel, Büro Berlin
"The impression that guests take away with them from our international client conference is very important to us. So for language management and interpreting, we rely on the expertise of TL TRANSLATIONES. As experienced simultaneous interpreters, they have familiarised themselves with our field of business, and they are a delight to work with."
Lena von Senden, DILAX Intelcom GmbH, Berlin
"The pleasant and efficient team at TL TRANSLATIONES have provided us with expert interpreting and translation services that have been of great benefit to us. We are delighted to have found a reliable and competent partner for our language needs, and will be pleased to use their services again."
Friedrich-Ebert-Stiftung, Bonn
"Since 2007, TL TRANSLATIONES have consistently supported our internationally oriented events with their excellent interpreting, which has included some challenging scientific topics."
Kirsty Otto, con gressa GmbH, Berlin
OUR CLIENTS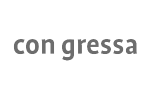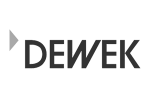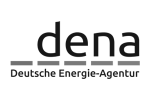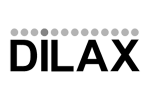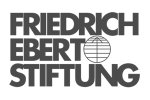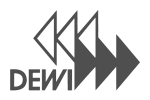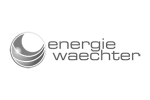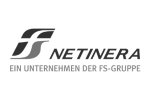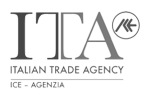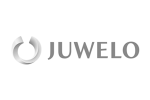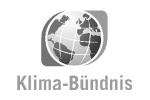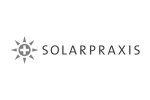 OUR CLIENTS




















We will be pleased to help you!
For 15 years, we have helped businesses and associations with premium translations and as experienced conference interpreters.
What can we do for you?