YOUR TRANSLATION AGENCY IN BERLIN
Translations for discerning organisations
When it comes to translating business texts like contracts, advertising copy or technical documentation, sometimes slight nuances make all the difference. Using the wrong term or an inappropriate turn of phrase can destroy a good impression.
Based on more than 15 years of experience as a translation agency, we know that discerning clients and business partners do not forgive a linguistic faux-pas. That's why we have established an excellent translation service that you can rely on 100%. In addition to ensuring that your content and messages are correctly translated at a technical level, we also make sure that linguistic and cultural features of the target region are taken into account, for example American English for your business partners in the United States.
WHAT YOU CAN EXPECT FROM US
Looking for premium translations?
OUR TEAM OF TRANSLATORS
As a translation agency, we collaborate with a global network of more than 1,000 professional translators. We select them to match your text. All of our specialist translators are native speakers in the target language, and hold a university degree or have passed state examinations. All of our translators have multiple years of professional experience.
We also apply the 'four-eyes' principle to our translation service: native-speaker reviewers of the source text language closely check every line of your translation again before a text leaves our translation agency. This way, we make sure that native speakers of the source and target languages have verified the quality of every translation.
TECHNICAL TRANSLATIONS IN MORE THAN 100 LANGUAGES
Translation agency for technical texts
After we started out in 2003, we shared offices with the former German Solar Industry Association (BSi). So from the early days of our company, we've been acquiring special expertise in the renewable energy sector– solar and wind energy, hydroelectric power and bioenergy.
Over time, our client base has grown and widened to include many more technical fields such as civil engineering, industrial automation and electrical engineering, in which we now have extensive experience. This professional expertise enables us to support you at the highest level with translations of technical documents, contracts and advertising texts.
Our customers trust us to translate their websites, product documentation, contracts, manuals, annual reports, press releases, trade publications, user guides, presentations and conference documents. Our translation agency handles these and many other types of text, delivering translations that are technically correct, stylistically assured, and adapted to the linguistic conventions of the target audience.
TRANSLATION: THE PROCESS
Our translation service – efficient and transparent
We put a big emphasis on efficiency in our translation agency. That is why we use a variety of intelligent software solutions to optimise our workflow for you. Whether project management, translation or proofreading, we leave nothing to chance. Our processes are lean and transparent – which lowers your costs, without cutting back on quality!
We want to make the translation process as easy for you as possible. Our project managers will support you from your enquiry through needs assessment, planning and organisation, to producing your translation. They will select suitable translators and reviewers, coordinate the schedule and reliably deliver your translation to your inbox by the agreed deadline.
The ISO 17100 standard for translation services requires every single work step to be precisely recorded. So we transparently document the individual process steps from preparing a quotation, stating the price and scope of service, to final delivery of the translation. Plunet Business Manager is a web-based tool designed especially for translation agencies, which helps us manage your projects. Our processes remain transparent and efficient, and if you desire, you can track the status of your translation directly with your personal login details.
So that your translations can be produced quickly, correctly and efficiently, our translators use the Translator's Workbench and SDL TRADOS Studio software applications. These tools provide all the features required to produce, edit and proofread translations quickly and effectively. Translations are stored in a customer-specific database in pairs of sentences. This resource can be utilised for subsequent translations. It is also possible to integrate terminology work, to maintain the consistency of your texts over longer periods of time. That means we will always use your preferred translation solution in future translations, too.
SDL MultiTerm is a terminology management tool that we use to ensure consistent application of the appropriate terminology for your working environment and your organisation. This tool offers all the features necessary for comprehensive and precise management of your terminology. Terminological entries are stored in a customer-specific database. The number of possible languages is practically unlimited. All of this guarantees terminological consistency in your texts and ensures that we use your preferred translation solution throughout future translations too.
"Since 2015, TL TRANSLATIONES has been a partner to Walter de Gruyter GmbH for translations of factsheets, advertisements and internet texts from German into English. With these challenging texts, it is important to get the style and tone just right, and deliver a linguistically flawless translation. That is exactly what TL TRANSLATIONES offers – they are our reliable partner."
Stefan Theben, Walter der Gruyter GmbH, Berlin
"TL TRANSLATIONES has been our partner for high-quality translations of scientific publications since 2007. We are very pleased with our working relationship and the service provided by the Berlin team."
Sonja Rosenberg, W. Bertelsmann Verlag GmbH & Co. KG, Bielefeld
"Since 2014, TL TRANSLATIONES has taken care of the English and German translations for our international e-journal "Ethics and Armed Forces", which focuses on current topics in military ethics and security culture. The TL TRANSLATIONES team always meticulously translate these technically demanding texts, which are written in an academic style using specialised terminology."
Dr. Iris Höger, Zentrum für ethische Bildung in den Streitkräften - zebis, Hamburg
"Ever since 2007, TL TRANSLATIONES GmbH has assisted our university by translating administrative documents, regulations, reports and websites into English. This has supported our processes of internationalisation and administrative modernisation. HNEE is very pleased with the communication, timely delivery and linguistic quality of the translations, and we appreciate the teamwork and collaboration."
Kathrin Franke, Referentin für Organisationsentwicklung, Hochschule für nachhaltige Entwicklung Eberswalde
TL TRANSLATIONES GmbH have translated reports and presentations for us in consistently reliable quality since 2007. We are pleased to have found such an excellent partner for translations.
Denise Pritzkat, Trianel GmbH, Aachen
"TRANSLATIONES has translated complex technical texts for us since 2014, mainly into English and French. We are very pleased with the quality of the translations, the different writing styles (technical, promotional, …) and the project management. The feedback from colleagues in our English and French-speaking subsidiaries is also very positive."
Astrid Beckers, KISTERS AG, Aachen
"For our international document needs, we are happy to use the reliable services of TL TRANSLATIONES GmbH. We receive our translations quickly and in the desired quality from this friendly team."
Timo Mallek, Haufe-Lexware GmbH & Co. KG, Freiburg
OUR CLIENTS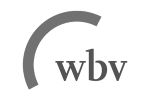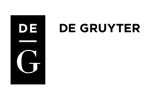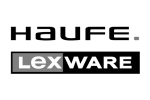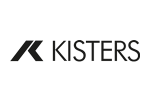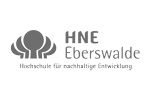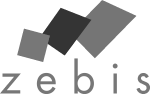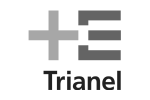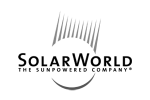 OUR CLIENTS




















We will be pleased to help you!
For 15 years, we have helped businesses and associations with premium translations.
What can we do for you?